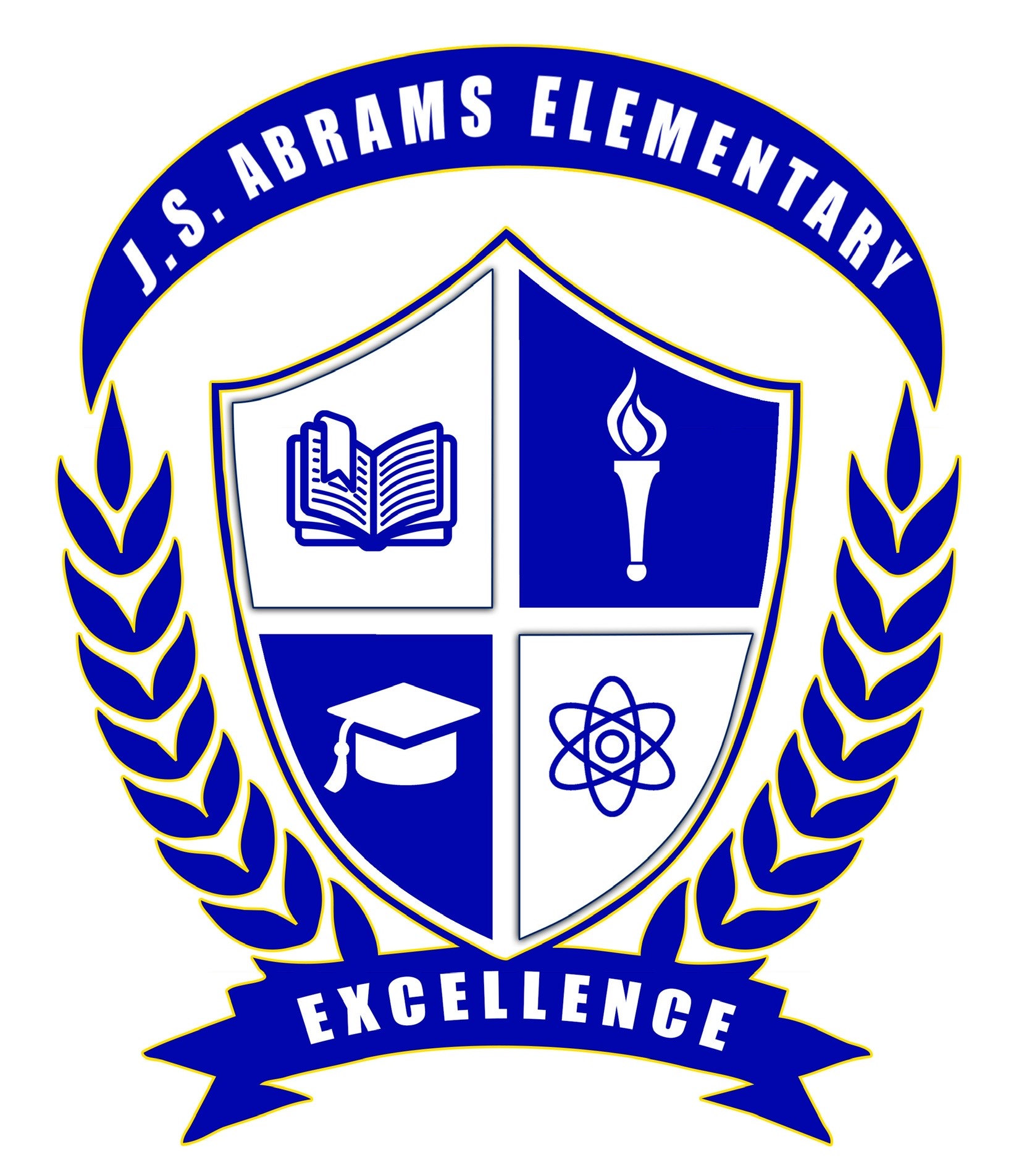 J. S. Abrams Elementary School will develop productive,self-motivated learners who take pride in their accomplishments and contributions to society.

We will work in harmony with the community and parents to provide a challenging curriculum in a safe and engaging environment that nurtures the lifelong learning process.
J.S. Abrams School was built in 1960 to serve grades 7-12. In 1980, a new J.S. Abrams Primary School was built. After building the new primary school, J.S. Abrams High School served grades 6-12 until 1987. In 1987, the high school closed; sixth grade scholars became a part of Abrams Primary School. Seventh and eighth grade scholars transferred to J.A. Davis Middle School and 9th-12th grade scholars transferred to Jess Lanier High School.

The J.S. Abrams High School building became a part of the Abrams Primary School, which is now known as J.S. Abrams Elementary School serving grades K-5.
We Believe...

Everyone is capable of learning.




All individuals deserve to learn and work in a safe and supportive environment.

Everyone deserves to be taught an appropriate yet challenging curriculum.

Everyone deserves an opportunity to obtain a high-quality education.




Positive relationships and mutual respect among all individuals promote high self-esteem.

Scholars should be provided a variety of opportunities to demonstrate their achievements.

Education is a shared responsibility between home, school and community.




Continuous improvement is essential to enable scholars to become confident, self-directed and lifelong learners.



Scholars should...

Come to school on time.

Be prepared for class.

Attend school regularly.

Dress appropriately.




Follow school rules.




Respect themselves and others.

Help keep our school clean and safe.

Do their best.



I am a special person.
I am capable of doing great positive things.
There is no one else exactly like me.
I have feelings that can be easily hurt - please be gentle with me.
I have ideas to share - please listen to me.
I want to do my best every day and every way.
I am your future - please help encourage me to be the best I can be.