Welcome to J.S. Abrams Media Center!!
Our Library

The mission of J. S. Abrams Media Center is to equip our students with lifelong literacy skills, enabling them to become effective, efficient, and ethical users and creators of information.
Library Media Center-Virtual Library
*Please join my Schoology Classroom for weekly author readings, story time, interactive videos, literacy resources, and interactive websites. Don't forget to check the Resource Folder!!
Grade

Schoology Classroom Code

Kindergarten

9G5Q-DHSC-Z2MNG

First Grade

CKKQ-CR8S-TK825

Second




Grade

VRPZ-TQXJ-B8K5T

Third Grade

8F7F-GFZJ-MHD8M

Fourth Grade

WW7J-4HV2-PJZFR

Fifth Grade

BVNS-RCCJ-5BVDH

Read-Alouds

X2WW-R5BV-8JPBK
Alabama Virtual Library
About the AVL
The Alabama Virtual Library provides all students, teachers, and citizens of the State of Alabama with online access to essential library and information resources. It is primarily a group of online databases that have magazine, journal, and newspaper articles for research. Through the AVL, an equitable core of information sources is available to every student and citizen in Alabama, raising the level of excellence in schools and communities across the state.
Mrs. Ketina Lyons, Media Specialist
kblocker@bessk12.org
(205) 432-3100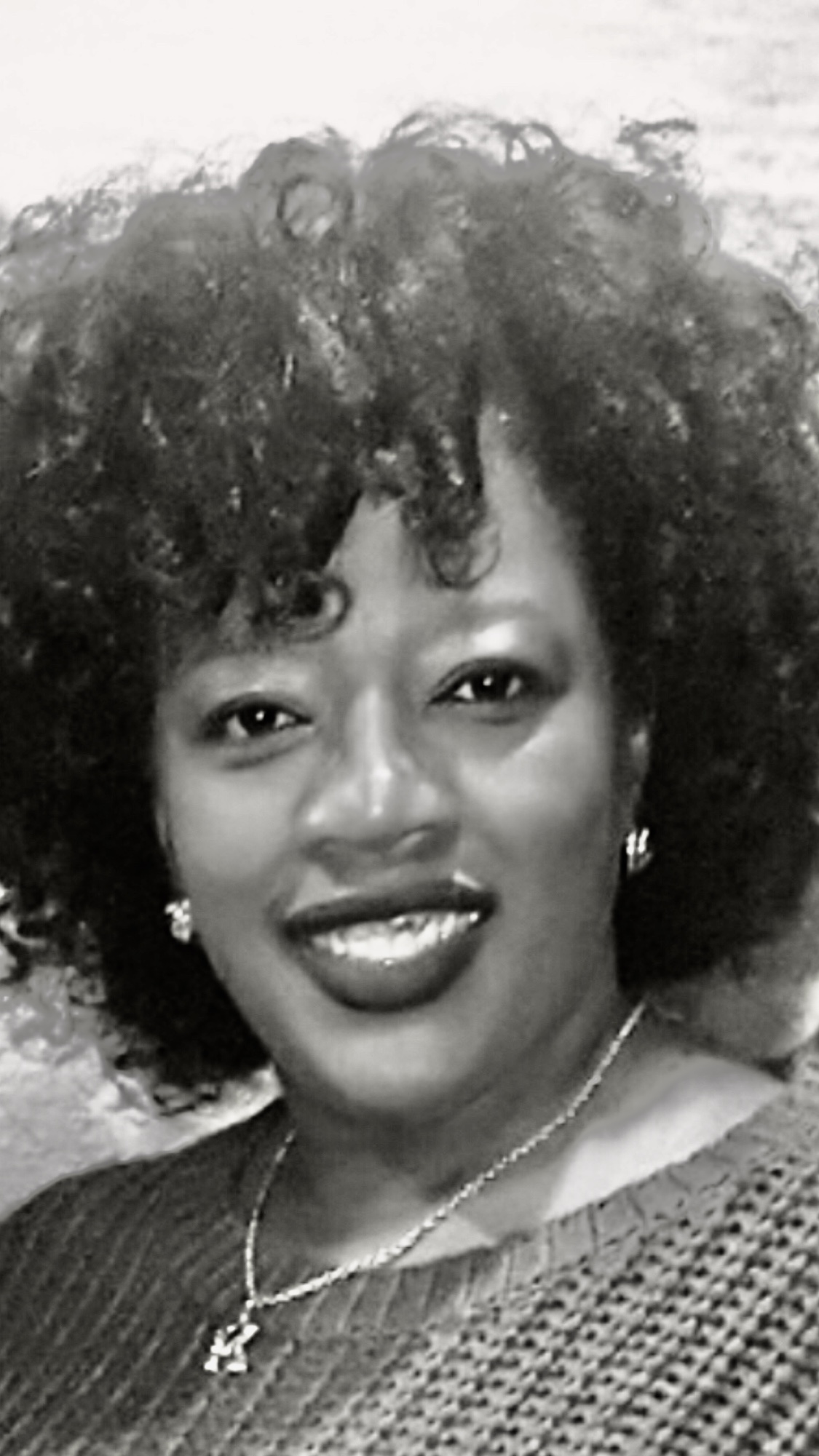 Mrs. Lyons is not only a teacher in the Bessemer City School System, she is also a product of Bessemer. She has earned a Bachelor's and Master's degree in Elementary/Early Childhood Education from Jacksonville State University. She has also earned a Master's Degree from the University of West Alabama in Library Media. She began teaching in the Bessemer City School System in 1995. She is a member of Alpha Kappa Alpha Sorority.
OPAC-What Is Available in the Library

OPAC

Search the OPAC to see what the library has to offer!
http://library.boe.org/opac/aes/index.html#menuHome

Teacher Resource Sites

Education World

Content about all subject areas. It has many options and links for grades K-8. Worksheets are available for copying. Brian teasers and games are especially good for math. Hints and solutions provided.
http://www.education-world.com

The Franklin Institute

Site provides great resources for learning about various topics in science. For specific games and activities click on curricular companions to select the grade level and topic to be taught. Grades 4-8
http://www.fi.edu/learn/index.php

Google Earth

Teachers can view lesson plans for a variety of different grade levels, and subjects, see student created work, and communicate with other educators as to how to use Google Earth in your classroom.
http://www.google.com/earth/educators

Culture Quest

Site shares sample projects created by students grades 2 - College. Sample projects can be used to provide students with an example or for introducing a topic for discussion.
http://www.culturequest.us/sample_projects.htm

This Day In History

Events are categorized on this site by the date in which they occurred. It can be used to discuss what happened in the past on each day of the week. Site contains videos and interactive games. Any grade level
http://www.historychannel.com/today

One World Classrooms

Tour foreign lands with students in other classes who live there. (pay a $25 sign up fee and you can do something online live with another class for three months) You may also travel in your own classroom with free online travel resources (games, activities, stories, recipes, maps, curriculum connections). K-12 Classes
http://www.ccph.com

APT Plus

Contains content databases and is based on mastery learning. This site also has videos approx. 30 min. long on many different subjects from Alabama Public Television. Several have test that students can take online. (Test results can be printed and added to parent folders for each student. - Representative will visit school to provide professional development for staff).
http://www.aptplus.org

Tramline Virtual Field Trips

These annotated field trips support topics in social studies, science, literature, and the arts. Students visit the best web sites supporting the subject assigned. Each trip has an introduction, and a list of every field trip and its description is available. Grades 1-12
http://www.field-trips.org/trips.htm

ALEX Alabama Learning Exchange

Provided by the state for its educators, this is another site rich in information. Here you can find the state courses of study, lesson plans, professional learning opportunities, and podcasts that can be used to support various subjects/skills.
http://www.alex.state.al.us/index.php

Alabama Virtual Library

Provides a wealth of resources (encyclopedias, E books, dictionaries, games, magazines, maps, etc. for adults and children all all ages.
http://www.avl.lib.al.us

The Puzzle Maker

This site allows you to create customized puzzles to use in the classroom. All levels
http://www.puzzlemaker.com

Teach Green

In keeping with our 2012-2013 school theme, "Abrams, Going, & Growing Green," this site is an excellent source for educatonal ideas. It shares a variety of resources, a school report card quiz, and curriculum activities, games and songs.
http://www.greenschools.net

Khan Academy

The best online tutorial program to date. Provides students (K-College) support in math, science, history, and economics.
http://www.khanacademy.org

EdHelper

This site requires a subscription in order to have access to all areas of the site. Some things are free! Go ahead and give it a try.

On this site you will find:

Downloadable books based on many topics for Social Studies, Science, Geography, etc.,

Reading Comprehension,

Puzzles,

Lesson Plans,

Units of Study,




and so much more!



http://www.edhelper.com

Teachers Pay Teachers

This site has many free resources for the classroom. Some items are for sale, but are well worth the money. I have personally used this site for years and would recommend it when you are needing something extra to add to your class when teaching.

This site contains:

Items for free,

Items for a fee,




Completed activities ready to use,

Lesson Plans,




Units of Study,




Holiday Activities,




Posters (all types) for display,

Many other items from teachers all over the U.S.
http://www.teacherspayteachers.com

Pinterest

Pinterest has a ton of activities and links to how to access them.
http://www.pinterest.com

Librarian's Choice Student Sites

National Geographic for Kids

Really cool social studies games that teach children about the world they live in. Ages 6-8
http://www.nationalgeographic.com/kids

The Why ? Files

Site provides information on a variety of unusual topics and is also a great source for science research projects. By clicking on VIRTUAL SCIENCE students can adjust the strength of a tornado, the speed and angle of a baseball, the intensity of lightening or the size of a snowflake. Grades 3-12
http://www.fi.edu/learn/index.php

Culture Quest World Tour

Tour countries on each of the continents. Site has interactive games and information about holidays celebrated in each country. Grades 2-12
http://www.ipl.org/youth/cquest

Free Rice 2.0

Site allows students to take vocabulary quizzes (select language) that become progressively more difficult or easier based on how well they answer. For each right answer 10 grains of rice are donated to the United Nations World Food Program.
http://www.freerice.com/index/php

Chemistry for Kids

This science web site focuses on chemistry for grades 5 and up. It deals with matter, atoms, molecules, and chemical reactions.
http://www.chem4kids.com

National Wildlife Federation for Kids

This online magazine has stories, games, fun facts,and activities about wildlife and the environment. Site can also be an excellent source for older students doing research.
http://www.nwf.org/kids

Sound Safaris

Students can learn and listen to 15,000 wild animal sounds from around the world. (updated version of quick time must be downloaded)
http://www.wildsanctuary.com/safari.

Fun Brain

Really great site. Provides interactive educational games categorized by age. Each game has a brief description and level of difficulty. Grades K-6
http://www.funbrain.com

Starfall

This site is excellent for little learners. It provides games, activities, and reading practice for pre-schoolers and kindergartners.
http://www.starfall.com

Cool Math

"An amusement park of math and more... Lessons and games designed for fun!" Grades K-8
http://www.coolmath.com

Seussville

This is the official site of creator and author Dr. Seuss. It provides games, stories, printable activities, information about story characters, and Theodore Suess Geisel's (Dr. Seuss) biography.
http://www.seussville.com

USGS (United States Geological Survey) Education

Site contains educational resources categorized by grade level (K-6, 7-12, undergraduate). It provides videos, lectures, maps, lessons, and exciting 3D images taken in governmental parks.
http://www.usgs.gov

Khan Academy

The best online tutorial program ever! Provides support for students (K-College) in math, science, history, and economics.
http://www.khanacademy.org